Foreword by Le Visiteur
How can it possibly be Easter already? 2023 continues to inspire with a real-time influx of dance-floor shakin' disco continuing to rule the roost in clubs across the globe. Midnight Riot are doing their finest to keep those dancefloors powered and this month saw some extremelly tidy releases from C Da. Afro, The Love Doves, Sammy Deuce who is becoming a real favoruite at the label and Reece Johnson as well as a proper heater from Riots own Jaegerossa and Volume 3 of Yam Who's own remix series both of which you can check below.
On the gig one we mentioned last month but is not right upon us is Yam Who bringing the disco heat to Horsemeat Disco's Up On The Roof on the 7th April. You can also find Jaegerossa at the Scottish Disco Festival playing alongside a whole host of international house and disco talent including Craig Charles and Greg Wilson.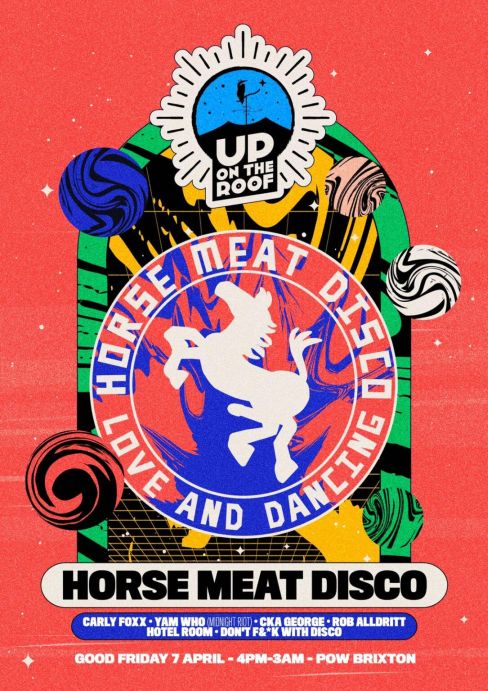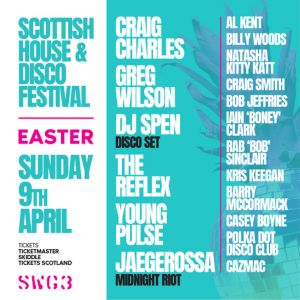 Now it's time to get that disco ball spinning as I hand you over to our Disco editor Yam Who? for the 9 essential disco releases of the month.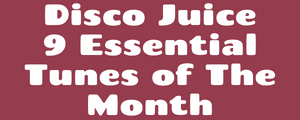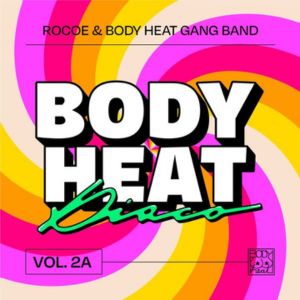 Rocoe & Body Heat Gang Band – Body Heat Disco Vol 2A
[Body Heat]
Following their debut album in 2017, Rocoe and Body Heat Gang Band's return with a second album, 'Body Heat Disco Vol 2 A'. Body Heat Disco is the soundtrack of the Body Heat monthly parties, hosted by Rocoe in Milan where live music and club music come together, spanning various genres and building in energy as the night progresses.
Body Heat Disco vol 2 A is instrumental, with Rocoe stepping back and letting the band showcase their virtuosity. This work features a talented lineup of incredible musicians, among them is Derrick McKenzie of Jamiroquai, who lent his exceptional drumming skills to the record.
The five tracks are exclusively characterised by carnival-like jazz-funk atmosphere perfect for a dance floor crowd.
Grab it here: https://www.traxsource.com/title/1982164/body-heat-disco-vol-2a
For more info please check:
Rocoe Facebook: Rocoe Instagram: https://www.instagram.com/rocoeee/
Body Heat Music Facebook: https://www.facebook.com/bodyheatmusic
Body Heat Music Instagram: https://www.instagram.com/bodyheatmusic1/
Body Heat Music Twitter: https://twitter.com/BodyHeatMusic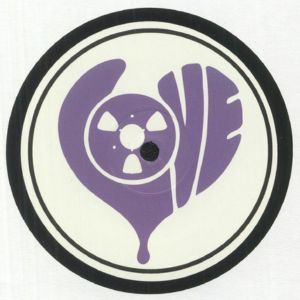 Love Drop – Love Drop Volume 3
[White Label]
The Man Called Love Drop is back with his highly anticipated 3rd release on his sell out series of rework disco rockets.
His deeply enchanted, almost spiritual form of mutant disco packed full of never ending grooves and heavy delays conjures up fond memories of early Moodymann jams.
His releases have attracted plays and support from discerning jocks around the globe such as Gilles Peterson, Horse Meat Disco, JKriv and many many more. So let's go!
Grab it here: https://www.juno.co.uk/products/love-drop-lovedrops-03/926201-01/
For more info please check:
Love Drop Facebook:https://www.facebook.com/lovedrop666666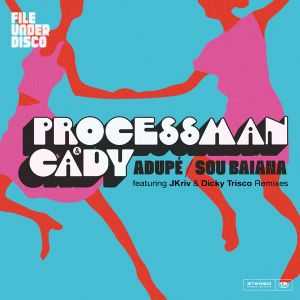 Processman & Cady – Adupe
[File Under Disco]
Next up on File Under Disco, is Brazilian Processman & Cady who together bring a pair of South American beauties in the form of Adupé & Sou Baiana. With remixes provided by JKriv, Jutro Mundo, and Dicky Trisco.
First up 'Adupé' is deep in percussion, with beautiful, layered vocals ,rich with boogie-laden vibes. Dicky takes on 'Sou Baiana' , stripping it down and pumping it up into a rocking dance floor bomb. Finally, Rio's Joutro Mundo pushes the original of 'Adupé' into a deeper, downtempo lush rework that'll make those Carioca beach bars and kiosks groove at sunset. Further digital versions include Dicky no-nonsense, dance floor focused 'Ruff Dub' of 'Adupé' and Processman's 'Disco Mix' which draws on more French Disco influences.
File this all under Modern Brazilian Disco and let's vamos!
Grab it here: https://www.juno.co.uk/products/processman-cady-adupe/929415-01/
For more info please check:
Processman Instagram: https://www.instagram.com/_processman/
File Under Disco Facebook: https://www.facebook.com/FileUnderDisco
File Under Disco Instagram: https://www.instagram.com/fileunderdisco/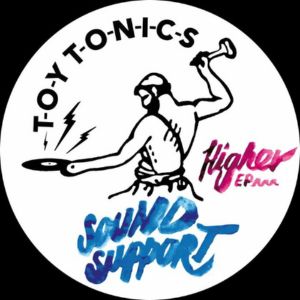 Sound Support – Higher
[Toy Tonics]
Toy Tonics presents a new producer team: Sound Support consists of two enthusiastic synth and house aficionados that everybody knows (in the scene): Lars Dales from Dam Swindle and Lorenz Rhode (keyboard wizard and producer genius).
Together they are doing extremely groovy, jazz-influenced dance music that connects the good things of 1990ies house with the indie disco of the 2000s.
There are a lot of key influences on this record here, from Daft Punk & Laurent Garnier to DJ Harvey and Masters at Work. In any case, it's clear that Sound Support have found their signature sound and there is much more of that to look forward to.
Toy Tonics is the key label for the wildstyle house scene and Sound Support fits perfectly.
Grab it here: https://www.juno.co.uk/products/sound-support-higher-ep/925805-01/
For more info please check:
Sound Support Instagram: https://www.instagram.com/soundsupportofficial/
Toy Tonics Facebook: https://www.facebook.com/ToyTonics
Toy Tonics Instagram: https://www.instagram.com/toytonics/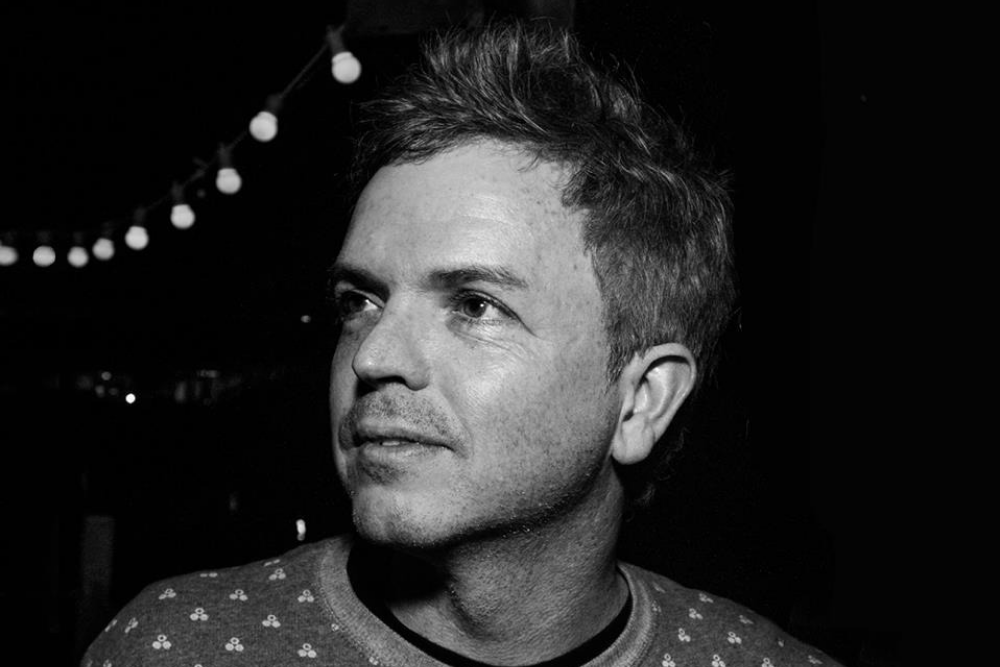 Yam Who?
Yam Who is a DJ, producer, label boss at Midnight Riot and ISM Records and one half of Glitterbox signed Qwestlife.
For more info please check:
Yam Who Facebook: https://www.facebook.com/YamWhoPage/
Yam Who Soundcloud: https://soundcloud.com/yam-who
Yam Who Instagram: https://www.instagram.com/yamwho/
Yam Who Twitter: https://twitter.com/yamwho
Love this check out more Disco Juice HERE
Like what you hear? To help support LV Online and help us keep the lights on in 2023 click HERE
Tags: AWANTO 3, Cady, Donna Allen, File Under Disco, glitterbox, High Fashion, Hot Toddy, Jaegerossa, Karen Harding, love drop, michael Gray, Midnight Magic, Midnight Riot, Processman, razor n tape, Rocoe & Body Heat Gang Band, Rush Hour, Sound Support, toy tonics