Foreword by Le Visiteur
We hope that you had a fantastic end to 2022 and are fully recharged and ready to take on 2023 afresh and full of energy. We certainly are here at LV. This year there will be lots of new features incoming as we continue our search for the best disco and house on the planet. We will also be stepping up our quest to bring you essential equipment, dj and production tips.
First up this year though is our favourite LV feature Yam Who's 'Disco Juice'. Over the last couple of years the Midnight Riot head honcho has scoured the disco universe and brought us his essential disco picks month-after-month. Disco Juice has built up into a sensational collection of music. You can check out all of the previous Disco Juice columns HERE and a tasty Disco Juice themed Midnight Riot Podcast HERE.
Midnight Riot had a stellar 2022, you can check out their hottest releases on their end of year album The Finest HERE, and via Yam Who's mix below.
And they are already turning up the heat in 2023, make sure you check out their delicious rework of Spread Love by the Sense of Sound Singers.
Excited for what 2023 has a in store? It's time to hand you over to Yam Who? for this month's Disco Juice and it's a hot one x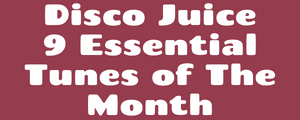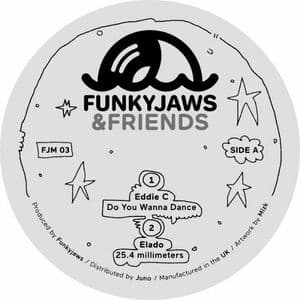 Various – FunkyJaws & Friends EP
[FunkyJaws Music]
The FunkyJaws Music label invites us deep into their world for a third time here with another delicious 12″.
It's a various artists EP that features one of our top disco favourites – Eddie C. He opens up with 'Do You Wanna Dance' which has vocals pacing about the mix and old school acid bass twangs under raw house drums.
Next up is Elado's '25.4 Millimeters' – a Middle Eastern funk workout with spangled drum hits.
The flip side brings twisted acid disco cuts by Scruscru + S. Timoshenko and Sergey Funkyjaws himself. The compilation is a vinyl only release limited to 350 copies worldwide, so don't sleep!
Grab it here: https://www.juno.co.uk/products/eddie-c-elado-scruscru-s-funkyjaws-friends/918168-01/
For more info please check:
FunkyJaws Facebook: https://www.facebook.com/funkyjaws
FunkyJaws Instagram: https://www.instagram.com/funkyjaws/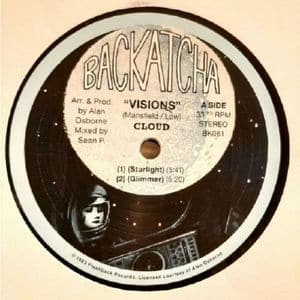 Cloud – Visions
[Backatcha]
Following on from Their All Night Long EP that features the huge Ge-Ology remix, Cloud the obscure Brit-funk group return from the archives with another Backatcha release.
Serving up four storming jams, this well-crafted EP contains floor-facing tunes with a cool mixture of disco, nu-disco, synth-pop and jazz funk with plenty of the unique Cloud style.
It's another doozy for the collection that saves you from forking out high prices for any originals you may be able to find.
Grab it here: https://www.juno.co.uk/products/cloud-visions/911560-01/
For more info please check:
Backatcha Instagram: https://www.instagram.com/backatcharecords/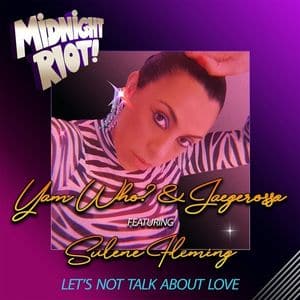 Yam Who? & Jaegerossa feat Sulene Fleming – Let's Not Talk About Love
[Midnight Riot]
Midnight Riot's Yam Who? & Jaegerossa step into 2023 with a tower of power funk fueled smash, 'Let's Not Talk About Love' featuring Sulene Fleming. Sulene has graced stages fronting Incognito & Brand New Heavies and is a Soul and House recording artist and songwriter from the UK.
In recent years some of her releases have seen collaborations & mixes alongside Opolopo, Art Of Tones, Richard Earnshaw and Mark Lower to name a few. 'Let's Not Talk About Love' featuring live horns, bass & keys and alongside Sulene's warm vocal delivery is guaranteed to put a warm smile on your face!
Grab it here: https://www.traxsource.com/title/1942159/lets-not-talk-about-love
For more info please check:
Midnight Riot Facebook: https://www.facebook.com/MidnightRiotRecords/
Midnight Riot Instagram: https://www.instagram.com/midnightriotrecords/
Midnight Riot Twitter: https://twitter.com/MidnightRiotRec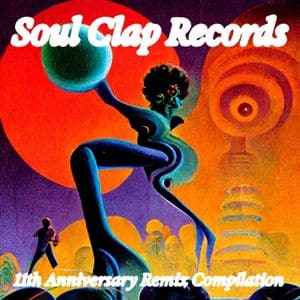 Various – 11 Years Of Soul Clap
[Soul Clap Records]
Having chalked up an incredible 450 tracks since its 2012 launch, filling a niche for luminous, unpretentiously funky jams, Soul Clap are celebrating their 11th anniversary, releasing a double-LP remix compilation of some of its biggest hits.
Boston's dynamic duo have worked with an arrays collaborators and friends over the years & many are featured here including Funkadelic, FSQ, XL Middleton, Sly Stone, Underground System, John Camp, Nona Hendryx, Life On Planets, Lonely C, Fonda Rae, Chas Bronz, Michael The lion. Ancient Deep, John Camp & The Fitness & Pony.
Grab it here: https://soulclaprecords.bandcamp.com/album/soul-clap-records-11th-anniversary-remix-compilation
For more info please check:
Soul Clap Records Facebook:https://www.facebook.com/soulclaprecs/
Soul Clap Records Instagram: https://www.instagram.com/soulclaprecords_/
Soul Clap Records Twitter:https://twitter.com/soulclaprecs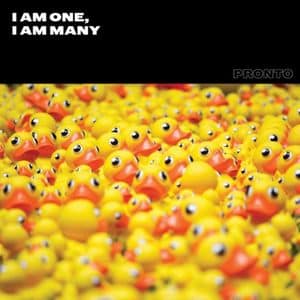 James Curd – I Am One, I Am Many
[Pronto]
Adelaide-based James Curd presents the 4th instalment from his already essential Pronto label, delivering a hyper-infectious original alongside a bumper pack of top-drawer remixes.
First up Adelphi Music Factory add weight to the drums, they stay true to the intention of the original, retaining the track's key parts while tastefully reforming them as an unfettered main room banger. 
The UK's notorious party-starters Make A Dance construct an almost entirely new track around the iconic vocal. A contagious organ hook drives the energy as saucer-eyed sweeps and off-kilter synths meander across the panorama.
Esteemed producer and DJ Nenor remix, takes the track into deeper territory, Nenor strips back the instrumentation to serve a mesmerising heads-down roller.
Completing a staggering remix ensemble, Dutch duo T.U.R.F. ride in with their typically house-rooted 'Re-Jack'. Full-bodied and aimed squarely at the club, their dubbed-out mix strips the parts to their barest essentials, altering and reframing them over a bumping arrangement.
This is another pulsating package from Proto, with each refined version poised to ignite an array of floors.
Grab it here: https://www.phonicarecords.com/product/james-curd-i-am-one-i-am-many-pre-order-pronto/184861
For more info please check:
James Curd Facebook: https://www.facebook.com/jamescurdmusic/
James Curd Instagram: https://www.instagram.com/jamescurd/
James Curd Twitter: https://twitter.com/jamescurdmusic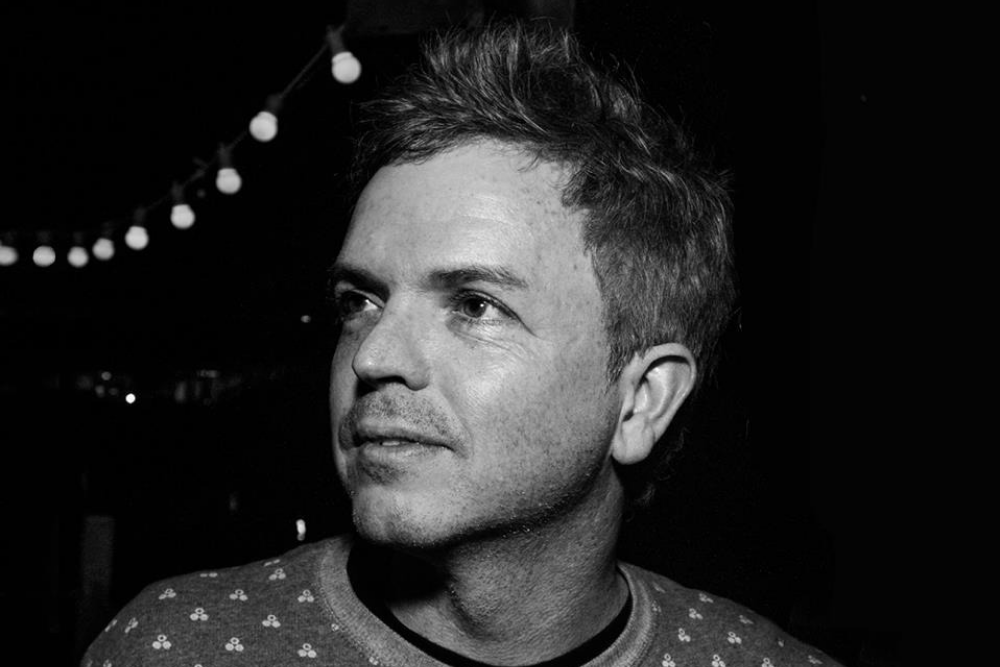 Yam Who?
Yam Who is a DJ, producer, label boss at Midnight Riot and ISM Records and one half of Glitterbox signed Qwestlife.
For more info please check:
Yam Who Facebook: https://www.facebook.com/YamWhoPage/
Yam Who Soundcloud: https://soundcloud.com/yam-who
Yam Who Instagram: https://www.instagram.com/yamwho/
Yam Who Twitter: https://twitter.com/yamwho
Love this check out more Disco Juice HERE
Like what you hear? To help support LV Online and help us keep the lights on in 2023 click HERE
Tags: Backatcha, Cloud, Cultures of Soul US, Dimitri From Paris, divine situation, Funkyjaws, Gouranga, Jaegerossa, James Curd, Leonid & Friends, Marc Davis, Midnight Riot, Mr bongo, Pronto, ray mang, Sadar Bahar, soul clap, Sulene Fleming, Yam Who?, Z Records