For those who don't know you, tell us a little about yourself, where you are from, and how you first got into dance music
Growing up and going out when hip hop and acid house was taking the world by storm, this is where Karen's journey in the industry began. Music was her passion, and during the 90s, Karen discovered progressive house music. She first learned how to mix on Technics 1210s and her love for discovering new music was always paramount. Going clubbing was all about being educated in music. Hearing fresh tunes and going over to Eastern Bloc twice a week to get those tracks.
In 2017, Karen checked out a Greg Wilson mix and straight away was blown away by the fresh funky sound, and once again she felt that "oh my goodness, what is this track?" moment. She co-ran Downtown Disco events in 2018/2019 inviting incredible artists such as Dr Packer, Late Nite Tuff Guy, Babert, Michael Gray, Ladies on Mars and Fingerman to name just a few for the lineups.
At the end of 2018, Karen went on to co-manage Downtown Disco Agency, representing artists such as Michael Gray, Barry & Gibbs, Dave Leatherman, HP Vince, Re-Tide, Babert, Tropical Disco, Da Lukas, Funkatomic, Fingerman, C Da Afro and Ladies on Mars.
In 2020 Karen joined forces with Lenny Fontana. Karen aka Miss Chief, worked at Karmic Power Records, helping to put together the incredible "True House Stories" shows and began rolling out 'True House Stories Takeover radio shows in 2020 to stations worldwide.
Miss Chief bought her controller in 2017 and now hosts a weekly radio show 'The House of Miss Chief' on stations such as FG Chic, My House Radio, People's City Radio, Capital Disko, People's nCity Radio, NDC, Real House Radio, and Reminisce to name just a few.  She set up a brand new DJ Agency – Deck-O-Dance — in 2021 with a roster packed with some of the greatest DJs and producers in the business, and she played River Rush in 2022 alongside Lenny Fontana and Alex P and arranged 3 incredible events at ADE in October  2022.
2023 welcomes to the new chapter – Powered Up Agency. This incredible agency represents some superb talent – Georgie Porgie, Ladies on Mars, Derrick McKenzie, Moplen, Da Lukas, Peter Maude, Becka on vocals and herself, Miss Chief.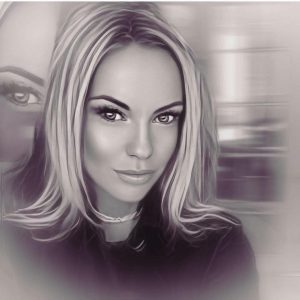 How long have you been a DJ? Tell me a little about your DJ career.
I started DJing with vinyl in the late 80's / early 90s and was initially into Hip Hop and House. As time moved on, I became a huge fan of progressive House.
In 2017, I discovered Greg Wilson and loved his Disco edits – this sound was so refreshing. I bought my first controller in 2017 and switched to digital. I played Nu-Disco and have slowly over the past 6 years moved more into House/ Jackin House / Tech House but still love to play Nu-Disco too.
How did you get into dance music? What drew you to the scene?
I grew up in a seaside town called Cleethorpes on the East coast of England. There wasn't much going on in this tiny town but we all loved our music. Cleethorpes has an amazing following for anything House and we all used to come together for illegal raves by the seaside.
Where do you live? How is the dance music scene where you live?
I live in Nottingham, UK. There used to be a great scene here back in the 90s. There are a few events happening here today but it is not like it was back in the day.
What is the first album or piece of music you bought for yourself
It was the Depeche Mode Greatest Hits in 1987. I was also very much into U2 in the 80's so had every album they ever produced.
If you had to recommend one album for someone looking to get into dance music, what would it be?
Renaissance – The mix Collection – Sasha and Digweed
What is the biggest issue currently facing dance music
Since COVID, it's been very difficult for DJs and promoters to get the scene back on track. People are no longer willing to go out like they did before. Promoters are losing money and play it safe with lineups which means DJs aren't getting booked and their fees are always getting undercut.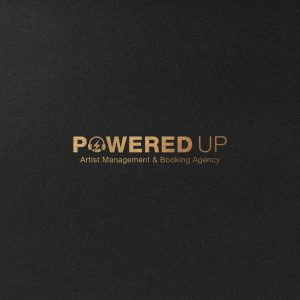 What is your favorite place to listen to and experience dance music
I used to love going to Renaissance and Cream
Who are some of your favorite DJs? Who are some of your favorite producers?
Georgie Porgie, Derrick McKenzie, Greg Wilson, Da Lukas, Ladies on Mars, Moplen,
Who has been your greatest mentor? Your greatest inspiration?
Lenny Fontana who mentored me for 3 years from 2020 – he taught me so much about the industry. Nowadays, my greatest mentors are my 2 great friends Georgie Porgie and Derrick McKenzie who have so much knowledge about the industry and  are always guiding me as well as being great friends to me.
Do you feel satisfied with the role of women in dance music?
I definitely think that the music industry is opening up more to women and it is great to see so many more females taking over the power and being regular names on lineups.
As a woman in the dance music industry, do you feel that you have been given the same opportunities as your male peers? Do you think that women are adequately represented at festivals?
I think it is still very much a male-dominated industry, but gradually, I can see that woman are being given more opportunities. Some of the greatest singers are female from back in the day which is proof to me that women are a force to be reckoned with.
Who are some of the women of dance music that you look up to?
Kathy Sledge, Suki Soul, Becka, Karmia Dae, Venessa Williams, Barbara Tucker, Jocelyn Brown, Wahine, DJ Madusa, DJ Paulette, Gladys Pizarro (Strictly Rhythm), Marsha Stern
How do you feel the dance music industry could improve in its treatment of/attention to female artists?
I think a lot of females in this industry have such talent and are not afraid to go out there and promote themselves. There are so many talented female DJs, producers and Vocalists out there and with the right representation and promotion, they are starting to emerge as strong contenders for the music industry.
Do you feel there are adequate opportunities for women at gigs, clubs, festivals, radio stations?
I think there could definitely be more opportunities. The scene is still very much a male dominated world and the odd female Dj on a lineup with male artists, but it is great to see more female-only events popping up, especially here in the UK.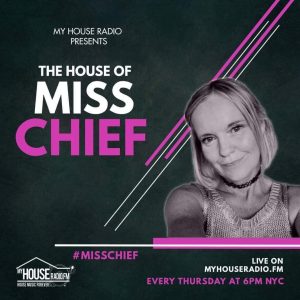 Where is your favorite place to hear house music, past or present?
I love listening to shows on radio, probably due to lockdown and it being the only place to hear music and bonding with people in chat rooms feels like the new way to go out. The Disco Waltons became my family during this time and anywhere they go is the best night to be. Also ADE 2022 was fantastic – we got to meet up with so many friends in the industry around the globe and hosted 3 parties whilst we were there – 2 at The George with The Disco Waltons/ Deck-O-Dance and My House Radio and Sylvion. We also put on a night at Akhnaton with the Deck-O-Dance roster which was a truly mindblowing event.
What – or who – are you currently listening to?
I am seriously getting in to my House music again – loving the Jackin House and tech house genres mainly.
Where are you in the world right now and what are you up to?
I am in Nottingham in the Uk and have just set up a brand new DJ agency – powered Up – powered.uk where I represent miss Chief, Georgie Porgie, Moplen, Ladies on Mars, Da Lukas, Pete Maude, Derrick McKenzie and my wonderful vocalist Becka
Where do you see yourself in the future?
I hope to make a success of the Powered Up agency, set up a record label promo service, and hopefully start to put together some Powered Up events around the world.
Is there anything else you want us to know about you?
When I work, I am totally committed. I try to go above and beyond with every aspect of this industry.