This is a great opportunity for a band to get exposure!

If you are an unsigned band and would like us to play your stuff, please send a media kit and/or CD
Crazy John Kerecz C/O
OSHRadio
PO Box 436
Harrisburg, Pa 17108
Also please download and fill out this release form to send along.
If you are a SIGNED artist, and would like to give back to the grassroots community, please contact us at info@OSHRadio.com.
We would love to interview you to talk about your beginnings and the struggles you had.

We are a serious not for profit grassroots website that only plays music submitted by the artist, therefore with their approval.

If there is any music that the artist no longer wants us to play please contact us at the above email address.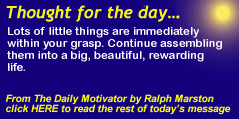 Update from Skip of Bizr Entertainment:
Interview with Avi Wisnia :
Interview with Loren Weisman :
Interview with Swiss Chris :
Interview with Jim Fetzer 2013:
Interview with Russ and Paul:
Interview with Mike Repel:
Interview with Robb Ortel:
Interview with Jism of Ism:
Interview with Sara Karloff:
Sampler of Cartoon Castle seen on www.wrct.tv:
Interview with Cortland Hull:
Interview with Noel Ramos 2012:
Interview with Bernard Baur:
Studio 54 - One Night Only:
Oedipus-Gimme A Chance OFFICIAL Video:
Troy L. Moyer Jr. and Jerome Betz:
OSHRadio interviews for past video interviews go to http://www.youtube.com/oshradio